Meet the blog team with some short biographies here:
Jake Kvistad is a Ph.D. student (started 2018) in the Earth and Ecosystem Science program at Central Michigan University. His dissertation research focuses on control methods for invasive predators such as rusty crayfish and round gobies on fish spawning reefs in Lake Michigan. These reefs, which are made up of large cobble and gravel, are where many native commercial and sport fishes like lake trout, lake whitefish, and cisco deposit their eggs in the fall to mature over winter. However, in part because of invasive predators that eat the eggs, these reefs are not as productive as they could be. So, the major question he is trying ot answer is what control strategies can be implemented to prevent invasive crayfish and gobies from preying on these eggs long enough to allow them to hatch and recruit into their fisheries. You can follow Jake on Twitter @JakeFishtad for research updates and other science related things.
La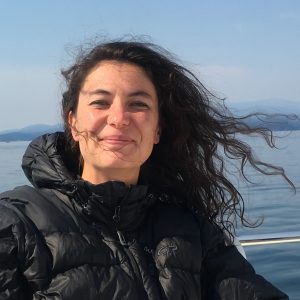 uren Flynn is a graduate student at New Mexico State University, where she is studying the impacts of Brown trout and water temperature on cutthroat trout productivity.
Steven Luell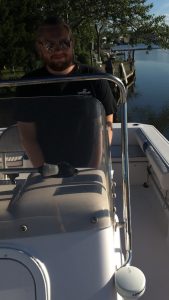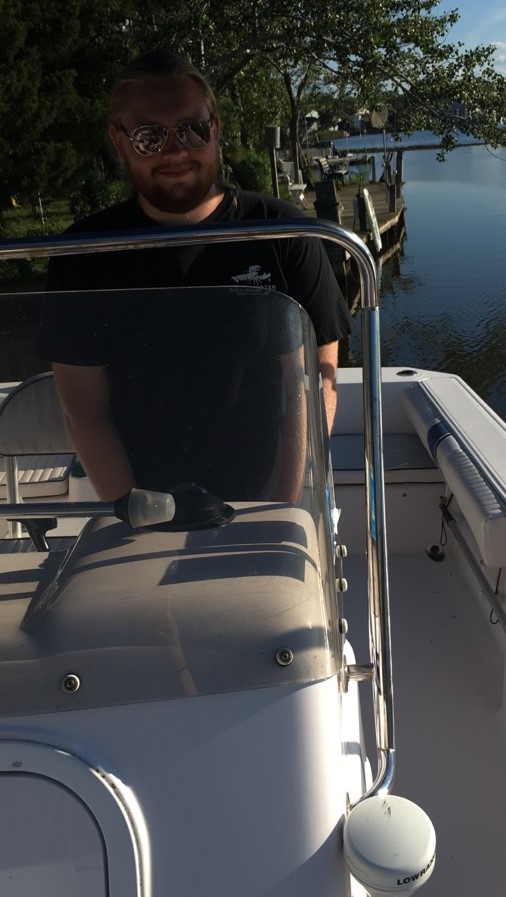 earned his BS in Marine Science from the Richard Stockton College of New Jersey and MS in Zoology from the University of New Hampshire.  His master's research focused on marking alewife otoliths using oxytetracycline immersion and thermal marking techniques.  He is a co-founder of the AFS Student Subunit at UNH and served as their first president until he graduated in September 2016.  He has worked with a variety of species including alewives, bluefish, striped bass, horseshoe crabs and diamondback terrapins.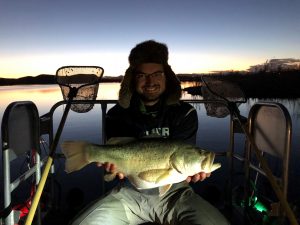 Alex Vaisvil received his BS in Biology from Xavier University in Cincinnati, Ohio. Growing up in northern Illinois he spent most of his time on or around water. Alex has assisted with research in Ohio, Kentucky and Alaska. Currently he is pursuing his MS in fish, wildlife and conservation ecology at New Mexico State University. Alex's research focuses on isotope analysis and the reproductive biology of Largemouth Bass in Elephant Butte Reservoir, NM. Alex is also an avid angler, both fly and conventional, insisting he has never caught a small fish in his life.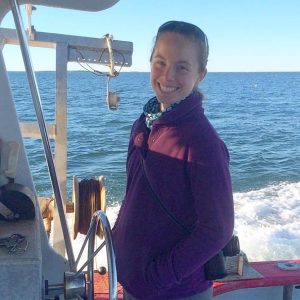 Elisabeth Maxwell is a recent graduate of the dual-degree masters program at the University of Maine where she studied both marine biology and marine policy. Her research interests include marine ecology, conservation, domestic and international fisheries, and science communication.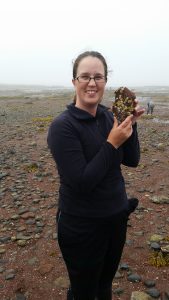 Amanda Babin is a Ph.D. candidate at the University of New Brunswick in Fredericton, New Brunswick, Canada. Her doctoral research focuses on Atlantic salmon migrations through a large reservoir held back by the largest hydropower dam in the province, the Mactaquac Generating Station. In partnership with the Canadian Rivers Institute, NB Power, the Department of Fisheries and Oceans, the Ocean Tracking Network, and many first nations and community members, the Mactaquac Aquatic Ecosystem Study examines the whole ecosystem, including tracking all migratory lifestages of salmon using acoustic telemetry throughout the Saint John River. Amanda's MSc (2013) quantified underwater noise at multiple sites in the Bay of Fundy, and related noise levels to harbour porpoise presence. Her free time is spent with her German shepherd doing agility courses.
If you are interested in joining the AFS-FHS Blog Team, please contact [email protected]